If you are flying directly to BJU from your home, schedule your flight to arrive in the Greenville-Spartanburg International Airport (airport code GSP)
Do you need shuttle service from the airport or bus station?
If you need a ride to campus from the Greenville-Spartanburg International Airport, the Greenville Greyhound station, or the Greenville Amtrak station for the spring semester, please submit a request by 12 noon on Friday, January 5 (BJU login required). Shuttle service is available on Monday, January 8, 2024. The cost for this service is $15, which will be billed to your student account. After you arrive and collect your luggage, make your way to the BJU vans parked just outside the baggage claim area. The shuttle drivers cannot leave the vehicles to meet you inside the terminal.
Check-in
Once you move in, you're ready to check in!
Check-in is where you can receive your ID card, residence hall room assignment, academically check-in, pick-up your class T-shirt, booklet with schedule information, look for a job, and so much more.
Check-in opens at 9 a.m. in the Student Center Lobby near the Welcome Center and finishes at 1 p.m.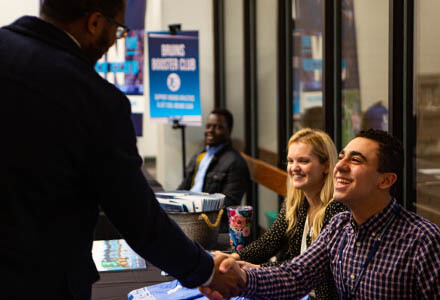 If you need special housing accommodations, please submit an accommodations request.
Residence Hall Move-In
You will receive your room assignment at check-in. You can move in any time on Monday 9 a.m.–5 p.m.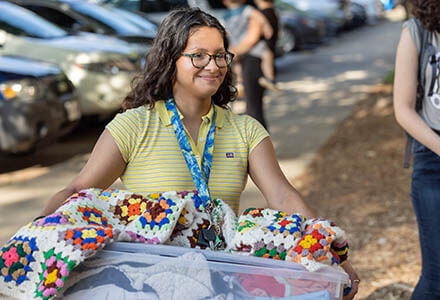 Meet Your Academic Advisor & Register for Classes
Your academic advisor will guide your academic journey. You will need to see your advisor to register for your classes and talk about your academic goals. (Alumni Building, Academic Resource Center, Alumni 213)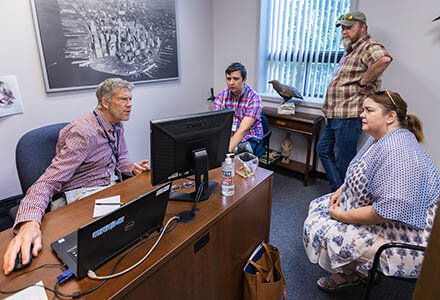 Placement Tests
Placement tests are given to determine the level of instruction that you should register for. You should take all placement tests that apply to you before registering for classes. Following each test, you will be informed which course(s) you should register for and/or waive.
If you have any questions about which placement test you need, please contact your First-year Advisor.
Auditions for Music Lessons and Groups
If you're taking music lessons for the first time at BJU or if you want to join a music group, you'll need to audition before you register for music lessons/groups. Music groups are open to all students, regardless of what academic program you're in. If you're planning to join a music group, you'll be able to reserve space for it on your schedule in StudentCentral when you register for classes.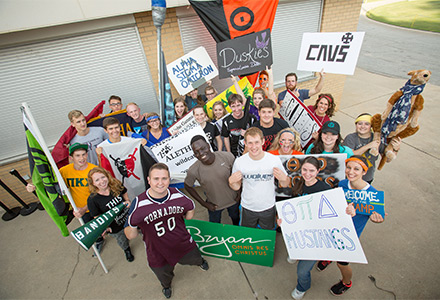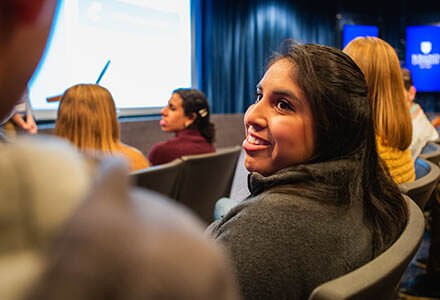 Society Rush
Society Rush is a crazy time of year where you'll choose a society to get involved in for the rest of your college experience. It's good to do your research ahead of time, take advantage of all the freebies you're offered, and have a blast meeting and hanging out with other students.
The Bruins Way & Society Fair
This intense but enjoyable time will get you up-to-speed with campus life and provide a good start for your academic career. You will meet and interact with current students, faculty, and administrators who will give you the inside scoop about college life at BJU. You will meet society leaders and learn of opportunities for involvement. (Graduate students and stop-out students are not required to attend.)
New Students & Parents Welcome Meeting
Meet Dr. Benson and your student leaders for a short meeting. Bring your parents, too!
Welcome Week introduces you to life at BJU and helps your transition to college life. We have exciting activities planned as you learn how to succeed at BJU.
Monday, Jan. 8
Tuesday, Jan. 9
Wednesday, Jan. 10
Thursday, Jan. 11
Friday, Jan. 12
Saturday, Jan. 13
Sunday, Jan. 14
Monday, Jan. 15