Concert, Opera & Drama Series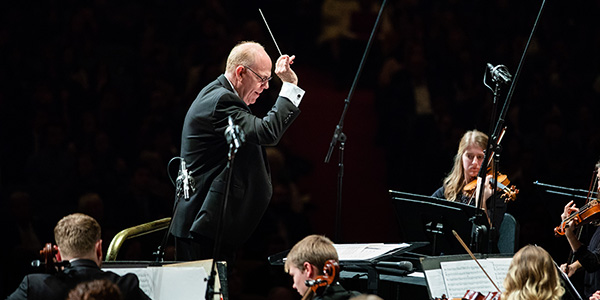 Symphonic Hollywood
Oct. 7 — 7:30 p.m.
Grammy Award-winner Richard Kaufman returns for our annual Homecoming Concert to conduct the University Symphony Orchestra and Chorus in a wide-ranging program of music from the pen of Hollywood composer Lee Holdridge, including selections from his well-loved Hymns Triumphant recording and the world premiere of Fantasy Chorale: A Journey of Joy and Hope, composed especially for this performance.
Free Meet the Conductor and Composer event at 6:30 p.m.
A Midsummer Night's Dream
Nov. 16–18 — 7:30 p.m.
Join us for an all-new production of one of Shakespeare's most beloved comedies, A Midsummer Night's Dream. A confused pair of young lovers, an amateur acting troupe and some feuding fairies cross paths in an enchanted forest. Chaos and hilarity ensues for "the course of true love never did run smooth."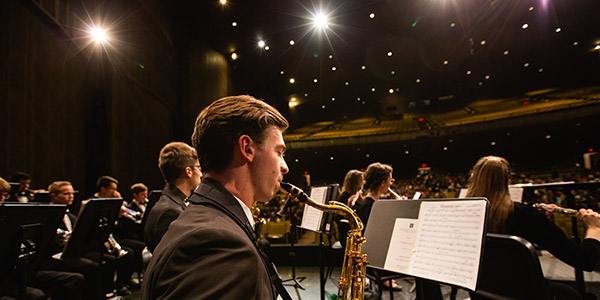 Symphonic Wind Band
Dec. 2–3 — 7:30 p.m.
Begin your Christmas season with Carols and Classics featuring the BJU Symphonic Wind Band with the Concert Choir and University Singers. You'll be thrilled as you celebrate Christ's incarnation with this program of old and new favorites which includes the premiere of a new work by composition faculty member Seth Custer.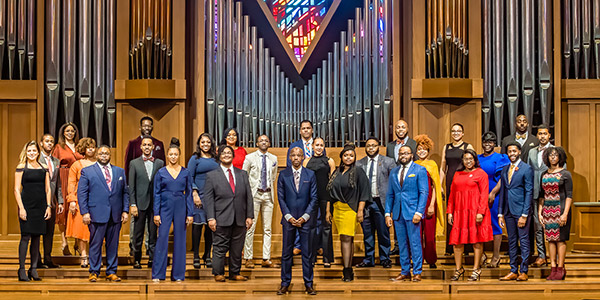 Jason Max Ferdinand Singers
Jan. 27 — 7:30 p.m.
Renowned conductor Jason Max Ferdinand presents his ensemble of exceptional talents. Works by oft-underrepresented composers and Arranger-In-Residence Cedric Dent will be illuminated under Ferdinand's masterful baton. "Live from London" hosted the group's recent premiere performance.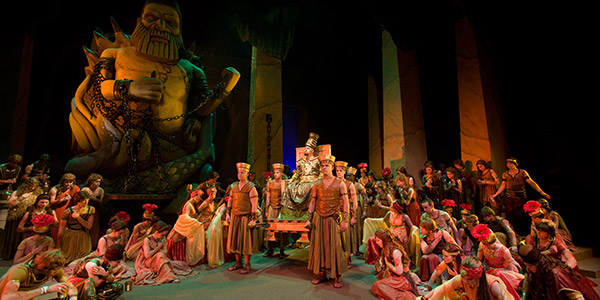 Samson et Dalilah
March 8, 10, 12 — 7:30 p.m.
The University Opera Association mounts Camille Saint-Saëns' dramatic and beautiful opera, which portrays the biblical story of Samson as he turns his eyes from the God of the Hebrews to the worldly pleasures of the oppressive Philistines and the deceptive ploys of the temptress Dalila.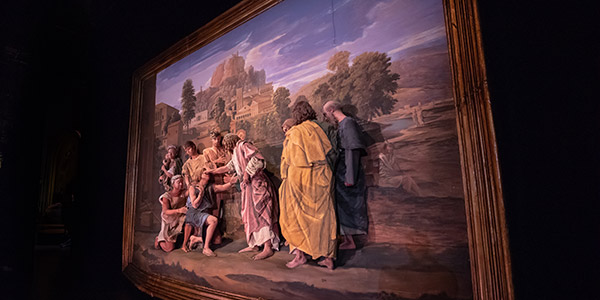 Living Gallery
Apr. 14 — 7:30 p.m.
Apr. 15 — 4:30, 7:30 p.m.
Apr. 16 — 2, 4:30, 7:30 p.m.
A boldly unique, dramatic presentation of sacred masterworks of art depicting Christ's ministry and passion. See these great paintings "come alive" in life-size re-creations on stage as choirs, instrumentalists and costumed actors re-create scenes from our Lord's ministry on earth.
View past dramas and operas in the Concert, Opera & Drama Series archive.