Bob Jones University welcomes and encourages ethnic diversity and cultural awareness that international students bring to the student body. Currently, more than 40 countries are represented by students who bring a unique perspective and testimony of God's work in their homelands.
What is my admission process?
As an international student, you'll want to begin your process early. We have provided you admission information in addition to the undergraduate admission process and graduate admission process.
If you're planning to re-enroll as an international student, you should follow the international student admission timeline and note the following differences:
If you have already had your TOEFL scores sent to BJU, you will not need to have the scores sent again.
A credential evaluation is only required if you have taken coursework at a foreign school since you were last enrolled at BJU.
You will fill out a different financial information form which does not require prepayment of the year's fees.
You don't need to pay the $295 application fee, but you do need to pay a $50 refundable reservation fee when you submit your application.
Transfer International Students
Our International Student Guide will explain cultural adjustment and U.S. Immigration policies which will help you to stay in status as an international student in the U.S.
Visa Status
In the application:
If you are in the U.S. now and have a visa status, choose the correct one from the drop-down box.
If you are not currently in the U.S., you should leave the visa status question blank.
International Student Reservation Deposit
The reservation deposit for international students is $250 and is applied to your first month's tuition and fees
The reservation deposit is designed to be a commitment deposit and is refundable if you decide not to attend BJU prior to your official notification of admittance. After you are admitted, the deposit cannot be refunded.
Documents/Services
Questions?
Admission Counselor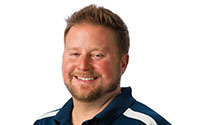 Kevin Schmidt, our international student admission counselor, can answer your questions.
Deadlines
Application Steps
Fall
Spring
Apply
Prior to March 1
Prior to July 1
Documentation
March 1–April 15
(6 weeks)
July 1–Aug. 15
(6 weeks)
Processing
April 15–May 30
(6 weeks)
Aug.15–Sept. 30
(6 weeks)
Decision
June 1–July 30
(8 weeks)
Oct. 1–Dec. 1
(8 weeks)
Printable Steps